*Discloser: This post may contain affiliate links, meaning, I get a commission if you decide to make a purchase through one of my links, at no cost to you.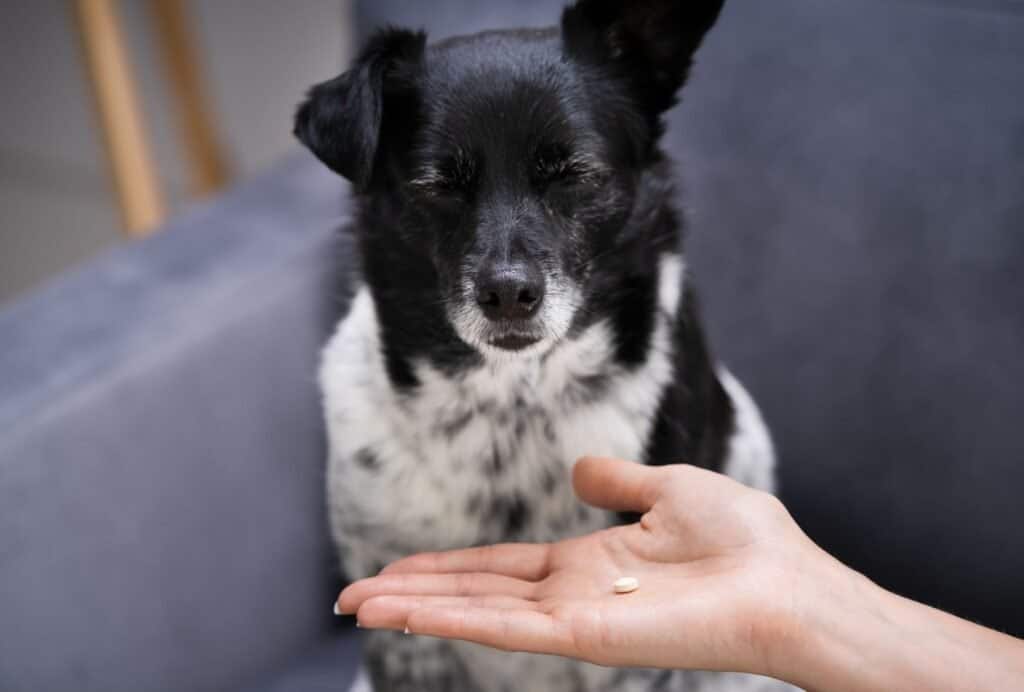 You know how bad it was last time and now you're at that point again: You have to give your dog a pill but he's just too stubborn to take it!
I know this situation all too well. My Mini Poodle Baloo is extra picky, he sometimes won't even eat his regular food. So, giving him a pill to eat like that is not an option…
So, what do you do when you just need to give your pup his medicine to keep him safe and healthy?
In this article I've put together 11 tricks to get a stubborn dog to take a pill. These are proven methods, either tested by myself and Baloo or by other experienced dog owners. So, I'm sure there's at least one that works for you and your dog as well!
11 Tricks to Get a Dog to Take a Pill
Every dog owner has had to give their dog a pill at least once! So we all know how frustrating it is when your dog just won't take it! He refuses even when you patiently explain to him it's for his health!
If you're struggling to get your dog to take his pill, here are a few things you can try.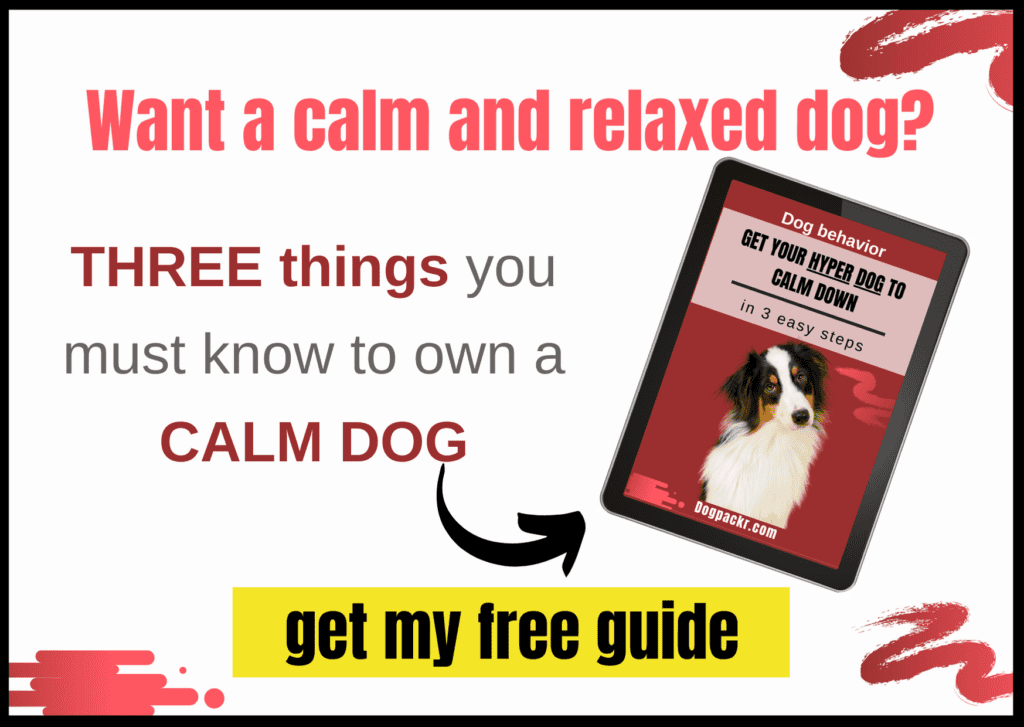 1. Crush It
If your dog seems put off by his pill, trying crushing it up instead. It might be easier for him to eat this way, plus you'll be able to mix it into his water or food.
Some dogs just don't like the texture of a pill, so crushing it might help them be more willing to eat it.
2. Mix It with Some Peanut Butter or Liverwurst
Whether you're crushing the pill up, or leaving it intact, mixing it with other tasty things helps to disguise it. Peanut butter is a great option because you can either slather it all over the pill, or mix up the crushed pill in it. Then you can feed it to your dog and watch him lick it right up!
You can also try getting some liverwurst and wrapping the pill up in it.
You can certainly try leaving the pill intact for either of these methods. But it's probably better to try crushing it up. This will help disguise it better, and will prevent your dog from just eating the tasty treats up from around the pill.
That's what I always do when I have to give Baloo a pill. He's a picky eater so there's no way he'd ever eat a pill whole! But after crushing it up and mixing it with some liverwurst, he's happy to lick it all off my spoon.
3. Pretend to Eat It Yourself
For all the ways dogs are smart, it can be pretty easy to trick them too.
You've probably eaten in front of your dog before, and seen those big puppy eyes staring at you, begging for a bite. Your dog wants what you have!
This won't work for every dog, but you might be able to at least get your dog interested by pretending to take it yourself. Go somewhere where you usually eat to help set up the right context. Then pretend to eat the pill. Your dog will see, and might be interested in trying out whatever you have for himself!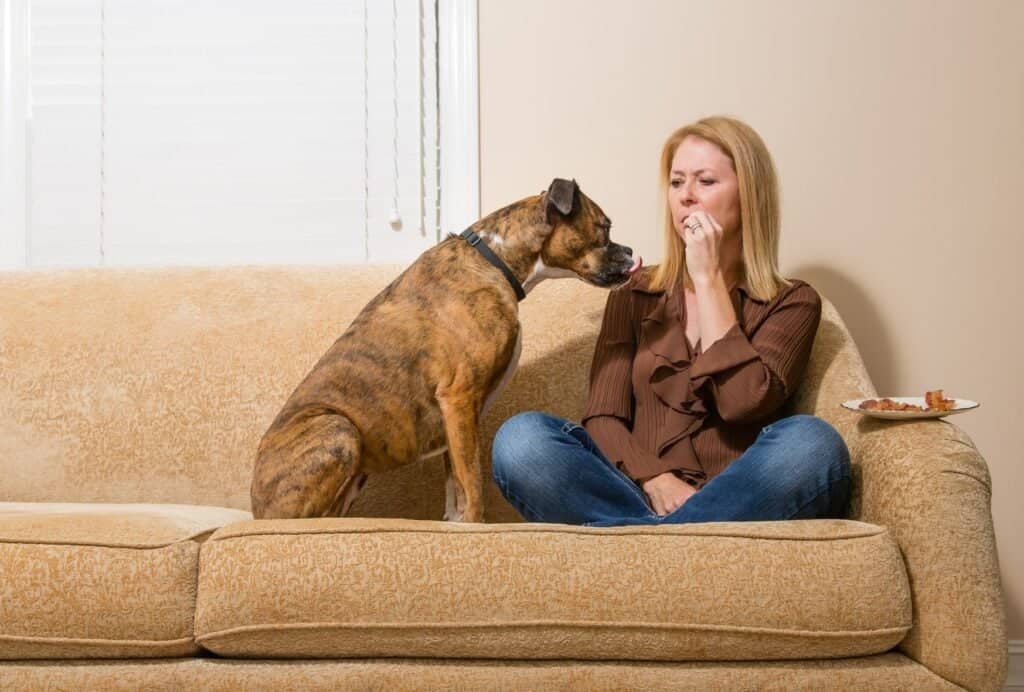 4. Mix It Under His Food
If it's okay to give your dog his pill at mealtimes (your vet will let you know) try putting it in his food. While your dog is gobbling everything up, he might not even notice the medicine in his breakfast or supper!
It's best to put it lower down in his food, so he doesn't notice and avoid it right off the bat. Bury it a few layers down, and hopefully he won't even figure out it's there!
5. Pill Pocket
What's a pill pocket? Well, it's basically exactly what it sounds like! It's a tasty little goody you slip your dog's pill into to help disguise it.
There are lots of pill pockets available on the market, and they come in a variety of flavors. See which taste your dog likes best!
If you're on a budget, you can also try making your own pill pockets at home. You'll save money, plus you'll be able to make sure you put all your dog's favorite foods in the pill pockets.
6. Hide It in a Treat
Make your dog think he's just getting a tasty reward by hiding his pill in a treat. Grab something safe for your dog to eat that's also easy to stuff a pill into, like a marshmallow or a bit of hot dog. Then stuff the pill inside and give it to your dog like you would a normal treat.
With this trick, you want the treat to be as stinky as possible to mask the smell of the pill and entice your dog to eat it. If you happen to have any sardines on hand, they make great stinky places to hide a pill.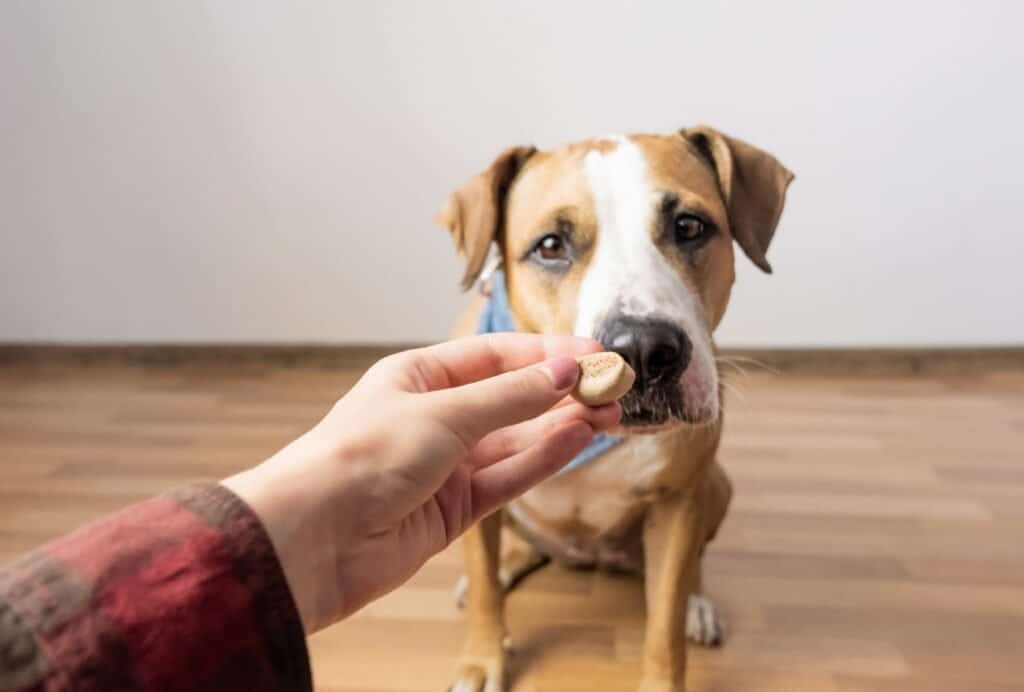 7. Get Liquid Medicine If Possible
Not all medications come in liquid form. But if you can get a liquid version of the pill, that might be easier for your dog to take. He might be more willing to drink his medicine, rather than swallowing it as a pill.
Liquid medicine will also be much easier to mix into his food or even his water. If you do go this route, discuss with your vet what the best way to give your dog's medicine to him is. There may be some things that work better than others, or foods you shouldn't mix the medication into.
8. Sneak the Pill into a Game of Catch
Distracting your dog with a fun activity is a good way to get him to take a pill. You can gather up some treats to toss into their air for your dog to catch. Put the pill inside one of the treats.
Start by throwing him a few of the treats that don't have the pill, then the one with the pill, before throwing the last few pill-less treats at him. Try to throw the treats as soon as your dog gets the previous one, so he doesn't have time to think before he swallows and gets ready for the next one.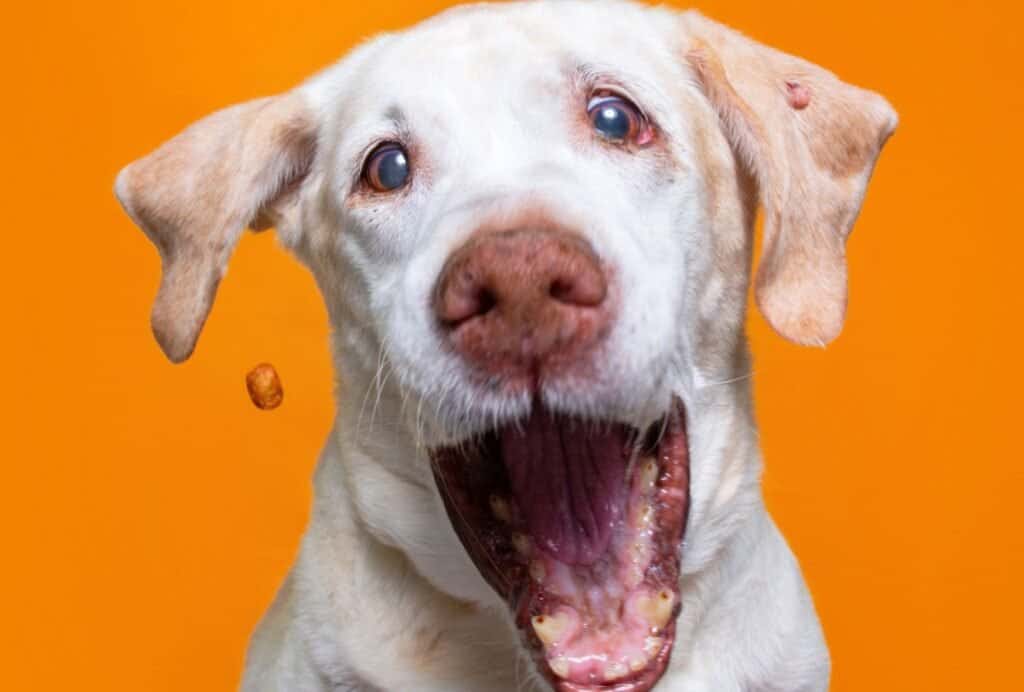 9. Use a Pill Pusher
Shoving the pill into your dog's throat is one of many people's go-to ways of giving their pet a pill. But some dogs have pretty enthusiastic chompers that might mean your fingers are in danger.
Pill pushers allow you to get the pill into your dog's throat, without having to worry about losing any digits. You can find plenty of them on Amazon, and your vet might even have some recommendations!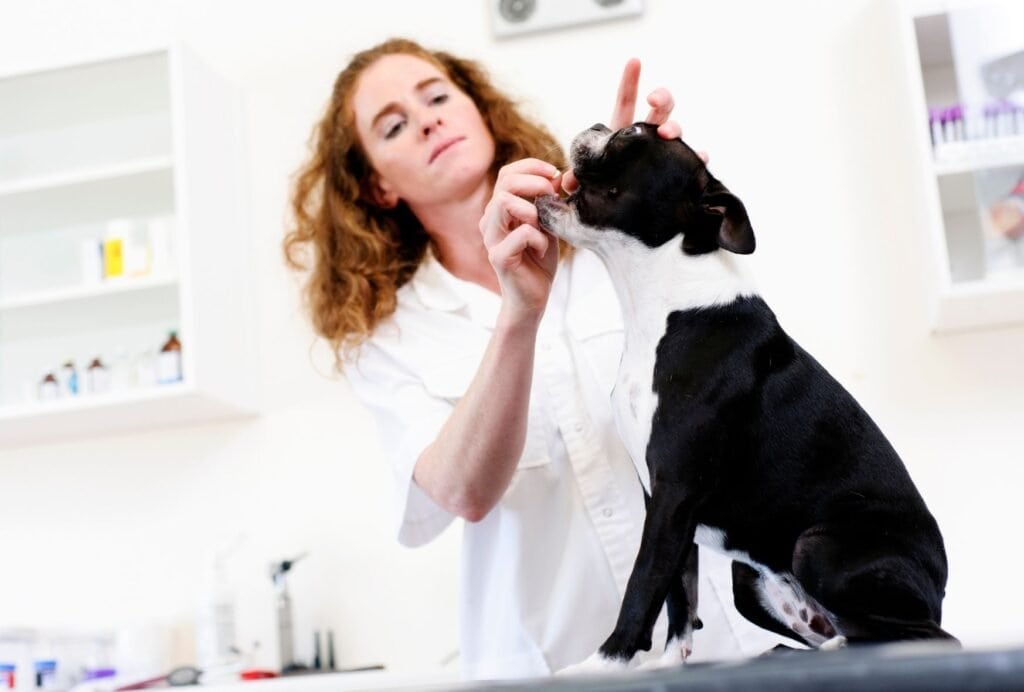 10. Use the Vet Technique
Even though it's called the vet technique, that doesn't mean it's not something you can't learn to do yourself! It's one of the most effective methods, so it's worth figuring out.
Basically, the vet technique involves first holding your dog still. Gently take your dog's head and point it towards the ceiling and open your dog's mouth. Use your fingers to put the pill in the very back of your dog's mouth, and keep it closed for a few seconds. You can also rub your dog's throat right after to encourage him to swallow.
This is a really great video that shows you exactly how to gently use the vet technique:
11. Ask Your Vet for Help
If you've tried everything and you still can't get your dog to take his pill, it's time to talk to your vet. Your vet will have recommendations for you, or might even be able to give your dog his pill for you.
Even before you leave your vet's office with your dog's prescription, you should ask what they recommend when it comes time to give your pup his medication. Your vet is a professional who cares about you and your dog, and will have plenty of helpful advice!
Speaking of vet: have you ever thought about getting pet insurance for your dog? No? Then check out my article on the question "is it worth getting pet insurance for dogs?". Or go straight to PetAssure for a cheap alternative to get 25% off each vet visit!
What's the Best Way to Give a Small Dog a Pill?
Luckily, when it comes to small dogs, the same tips from above still apply! No matter your dog's size, you can try everything we've already discussed to get him to take a pill.
What it really comes down to is how effective your methods are for your dog! The same trick won't work for every individual dog. So find the one that works for you and your pup, and keep at it!
How to Get a Dog to Take a Pill When He Won't Eat
It's hard to use many of the methods we've discussed if your dog won't eat anything at all.
If your dog refuses to eat, try hiding the pill in a food you know he loves. In case he's still not having it, the vet technique or using a pill pusher are probably your best bets.
If you haven't already, you should also bring your dog to the vet to assess the reasons he's refusing to eat!
How to Get a Picky Dog to Take a Pill
If your dog is super picky, that can make it even harder to give him his medication. You probably know what food and treats he absolutely loves, so try hiding the pill in that. That's what I do with the crushed up pill mixed with liverwurst.
If that's a no go, it's probably time to start learning the vet technique! It might seem intimidating, but with practice you and your dog will get used to it.
Conclusion
When it's time to give your dog his pill, it's probably one of the moments in his life you really wish the most that he could understand you. You just want to explain that it's to keep him safe and healthy! Unfortunately, dogs just don't speak the way we do.
Luckily, there are lots of tips and tricks you can use to get your dog to take his medicine. Every dog is different, so it might take some trial and error to find what works for you. But once you do, you'll be able to give your dog his pill effectively every time!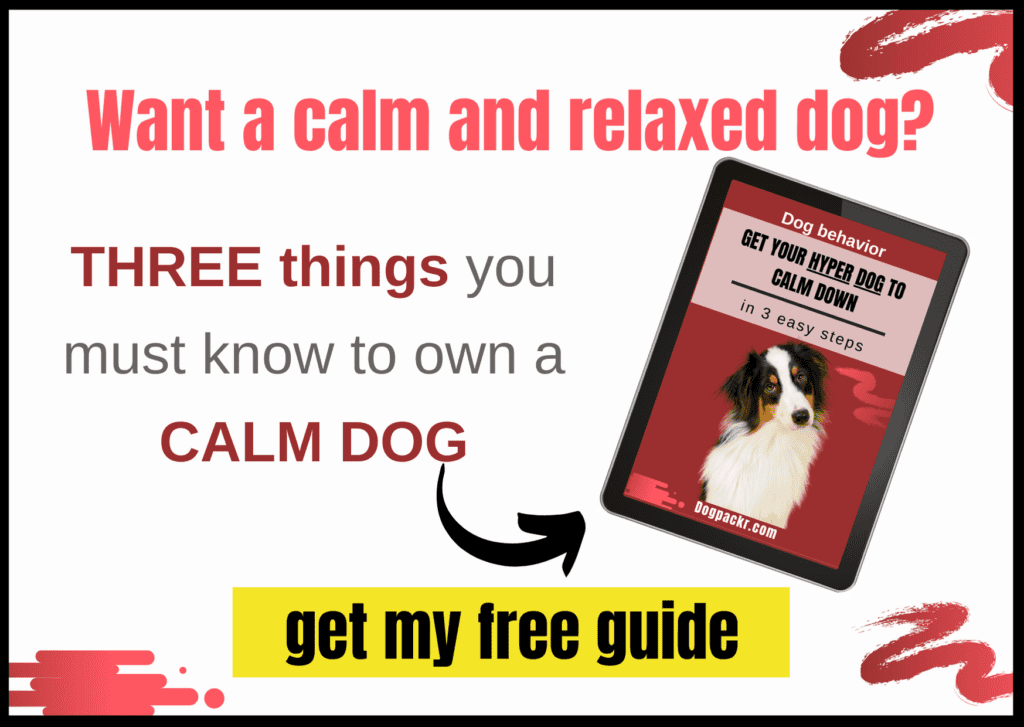 Want to learn more about vet costs and how to reduce them? Read these next: