*Disclosure: This post may contain affiliate links, meaning, I get a commission if you decide to make a purchase through one of my links, at no cost to you.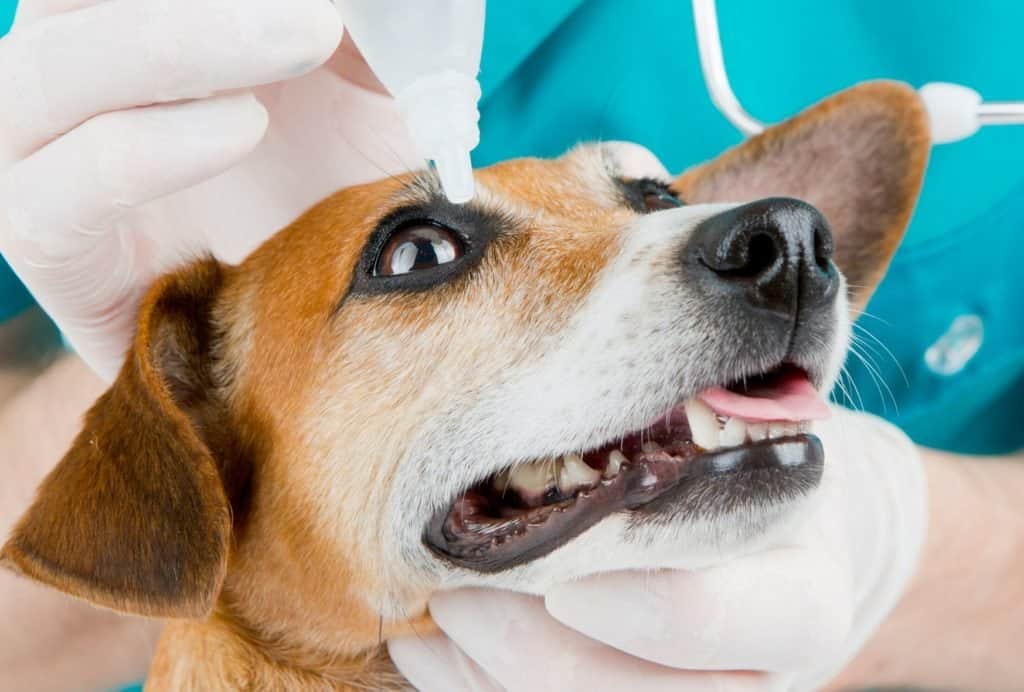 Have you ever been in a situation where you wondered: How will I be able to pay those vet bills?
During the first few months where I had my dog Baloo, I visited the vet at least once every few weeks. This was mainly because I was afraid that something's wrong with him.
Once I went because he didn't eat properly and looked super skinny to me. Luckily, my vet assured me that he was absolutely fine. Poodles just tend to be very slender.
Once I went because he had torn a nail out.
Another time I had to see an emergency vet because he had bloody, runny poo and couldn't get up anymore…
And there were many other instances.
Luckily, the bills were never very high because he never had anything serious. However, being a broke student back then, I could have easily been running into financial problems if I had to pay a high vet bill. For instance, an x-ray for a dog can be quite expensive.
Now, I don't want that to happen to any of you! This is why I'm showing you how to pay vet bills, without having to worry that you might not be able to come up with the money.
Here's a quick overview: There are different ways to pay vet bills. The best is undoubtedly to either have a pet insurance or a sufficient savings account. In case you weren't able to set that up, your best options are charity organizations, negotiating a payment plan with your vet or getting a new credit card.
Some Words of Advice on How to Pay Vet Bills
Before we get into how you can pay for vet bills, I'd like to give you some general words of advice.
This is what I've learned personally when I got Baloo. So, I hope it helps you too.
Oh, and if you'd like to learn more about saving money at the vet make sure to check out these 9 tips to save money on vet bills.
Take Possible Vet Cost into Consideration When Getting a Dog
Dogs are amazing companions. They keep you company, keep you active, and look at you like you're the most amazing person in the world. If you're considering getting one, it's no wonder!
For all the pros of owning a dog however, cost is a huge downside. What with buying food, toys, and other gear, owning a dog will cost you a pretty penny. You may also find yourself with some surprise costs like vet bills.
It's impossible to tell what sorts of problems might come up in our dog's life. You'll want to bring your adult dog in for a checkup at least once a year. And these visits aren't free! If your dog has any medical problems, you'll probably have to bring them in more often than that.
It's important to consider this when getting a dog. Make sure you can afford to cover your yearly vet visits and set some money aside in case your pup eats something he shouldn't or ends up with a chronic medical condition.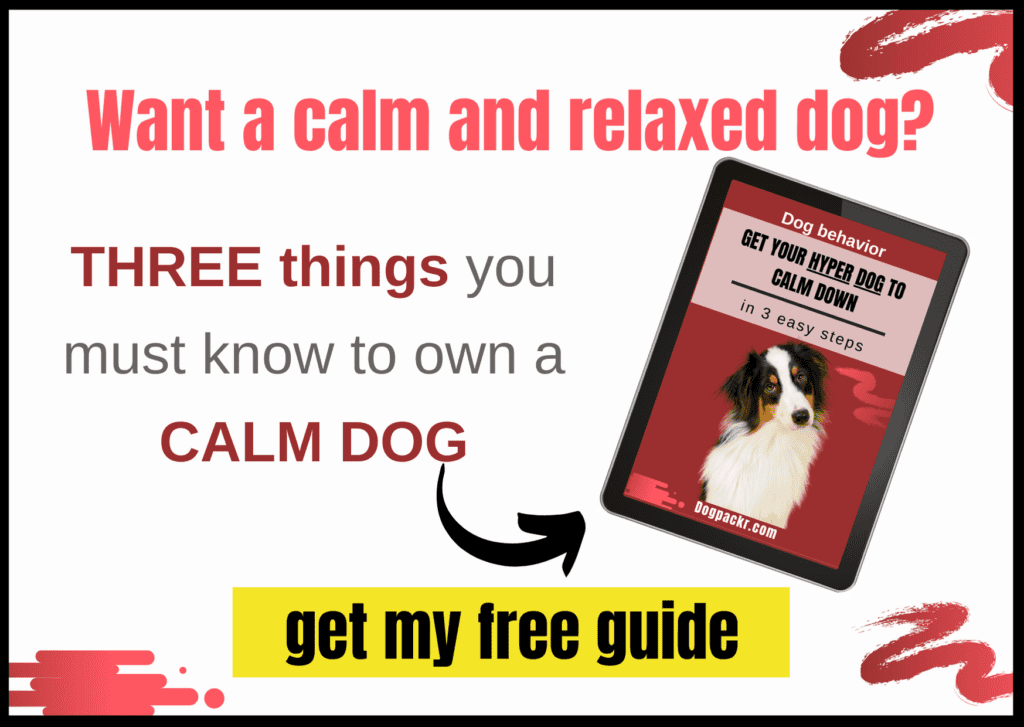 Prevention is always the best solution
The second tip I'd like to give you is prevention!
And by that I mean to either get pet insurance or set sufficient money aside for emergencies.
Trust me, it's so much easier to provide good care for your pooch if you never have to worry about how you're going to pay that next vet bill!
Prevention is always the best solution!
How to Pay Vet Bills
Being proactive and making sure you can cover vet bills before getting a dog is important. Now it's time to discuss how to pay these bills.
You can pay the full bill up front, but there are options to help you out if that's not possible.
Pet insurance is a great way to make sure your furry friend is covered when it comes to medical costs. Most dog owners who have pet insurance recommend getting insurance for your pooch.
So, what kinds of pet insurance are out there? Let's check some of them out!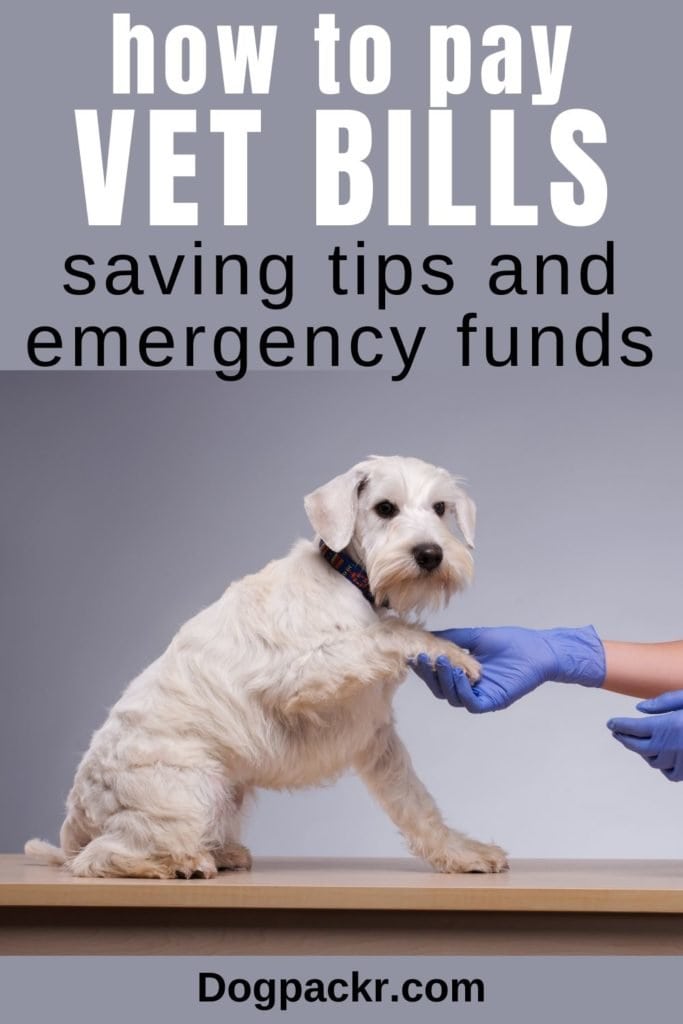 Embrace
Embrace Pet Insurance offers up to 90% back and covers almost every medical issue under the sun.
As you can see here, pretty much any illness or injury can be covered by Embrace, including dental illnesses, and accidents. Lots of purebreds end up with breed-specific illnesses, and Embrace can cover these too.
Cancer is a terrible disease that's hard on you and your pup physically, emotionally, and financially. Embrace has coverage for cancer testing and treatments for no additional cost.
Embrace can also cover chronic issues from minor allergies to more major problems like arthritis.
All of this makes Embrace a great option for pet owners. Click here to find out more.
PetPlan
PetPlan offers both dog and cat insurance. How much your insurance costs depends on your dog's breed, age, your location, and a few other factors.
Once you get your insurance, if your dog requires treatment of any kind all you have to do is get the treatment and then file a claim. PetPlan will then reimburse you for up to 90% of the medical bills.
Unexpected medical bills can often rack up thousands of dollars. PetPlan's insurance covers things like cancer, surgery and the following rehab, prescriptions, and even holistic therapies. These are just a few of the conditions and treatments PetPlan covers.
Healthypaws
Healthypaws' insurance plan has no caps or payouts. This is great news, since pretty much any condition that isn't pre-existing in your dog is covered by Healthypaws' insurance.
Emergency and specialty care are covered through Healthypaws. If your dog has chronic or hereditary conditions, you'll be covered for those too. Plus, they won't only cover traditional treatment options. If you're more interested in alternative or holistic options, Healthypaws will cover those.
Healthypaws has also made it easy to submit claims for reimbursement. All you have to do is send them a picture of your receipt via your computer. You can also download their app to make sending the picture even easier!
Most of Healthypaws' claims are processed within 2 days, so you can expect a pretty quick turnaround.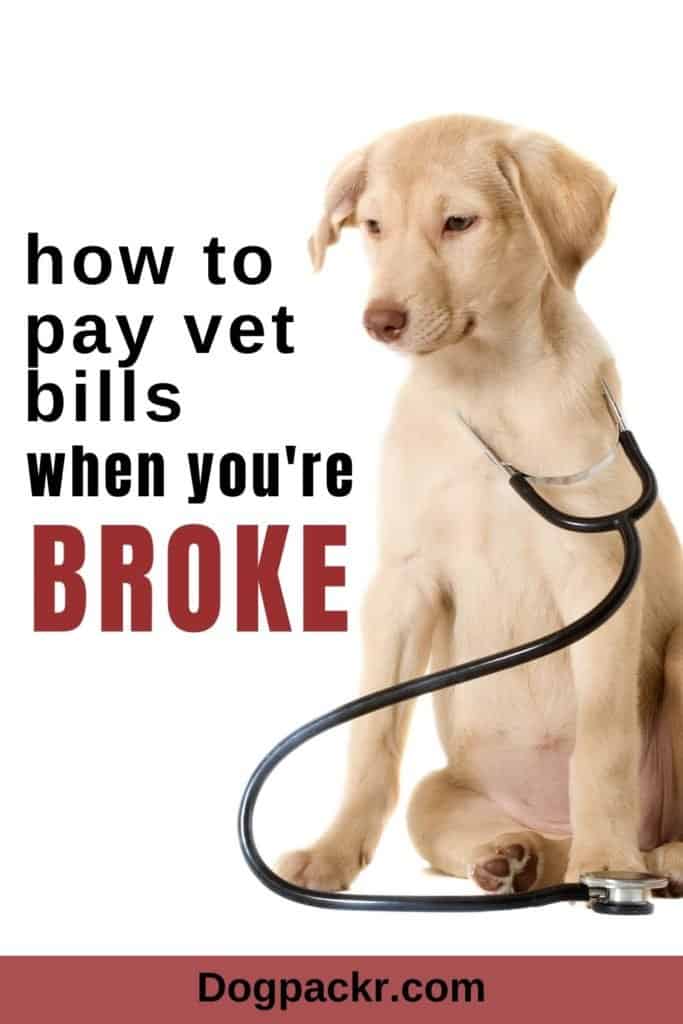 Trupanion
Trupanion covers plenty of medical issues. From breed specific conditions like diabetes and hip dysplasia, to congenital conditions like heart disease, your pup is covered!
If your vet doesn't have a diagnosis for you but your pup is still experiencing symptoms, Trupanion will still cover you.
Surgeries, vet stays, and even herbal therapy are all covered by Trupanion pet insurance.
Trupanion also offers a "Pet Owner Assistance Package." This covers any advertising and reward money if the unthinkable happens and your dog goes missing. It also helps with boarding fees if you end up in the hospital yourself and unable to care for your dog. It will further cover costs for third-party property damages.
Trupanion is an awesome insurance option, and the "Pet Owner Assistance Package" definitely makes them worth checking out.
Wellness Plans
You may have heard the term "wellness plans" in regard to your pets before. But what exactly is it?
Wellness plans are not the same as pet insurance. You can usually add a wellness plan onto your pet insurance, but it can also be purchased separately.
A wellness plan will cover regular vet visits, which pet insurance does not. Pet insurance is more for emergencies, while wellness plans cover the more day-to-day aspects of your dog's health.
Wellness plans usually have fairly low monthly costs. That way the regular care of your dog's health is affordable!
Embrace offers wellness plans too, for instance.
Pet Assure
Pet Assure is a great alternative to pet insurance!
With their plans, you'll take your Pet Assure ID to your approved local vet and receive a 25% discount on their in-house medical services right off the bat, no questions asked!
In-house treatments include routine vet care, emergency care, surgeries, dental cleanings, and spays and neuters. And these are just a few things that Pet Assure covers.
If you're signing up for Pet Assure, you'll have to make sure your vet accepts them as an option. If not, you can always invite them to become part of Pet Assure's network.
With their plans starting at $6.58/month, this is well worth the cost!
Emergency Savings Account
Another way to pay vet bills is through an emergency savings account.
This basically involves creating a separate savings account specifically for emergencies for your dog. There are plenty of reasons to set up an emergency savings fund, and pet medical expenses is a common one.
Most experts will agree that the bigger your dog is, the more expensive medical care will be.
You should start your emergency savings account off with about $1,000 – $2,000, before you get your dog.
You can work with your emergency savings account in tandem with your pet insurance. Your insurance will cover up to 90% of your bills. But since vet bills can go up to the thousands of dollars, you'll likely still need to pay a fair chunk of money.
You can also easily combine it with PetAssure. With them, you only have to pay 75%, which can still be a lot, though.
With an emergency savings account, you'll have the rest of the money you need set aside and ready to go. Accounts like these are truly useful!
In case you're not sure which is the best option for you, yet, make sure to check out my article on the question "is getting pet insurance for dogs worth it?". Over there, I go much deeper on the specific options.
How to Pay for Emergency Vet Bills
For all the talk about prevention and being proactive, sometimes vet bills sneak up on us. We can't be prepared for every emergency!
Thankfully, if you're finding yourself faced with some emergency vet bills that you can't afford, there are options. Let's review some of them here.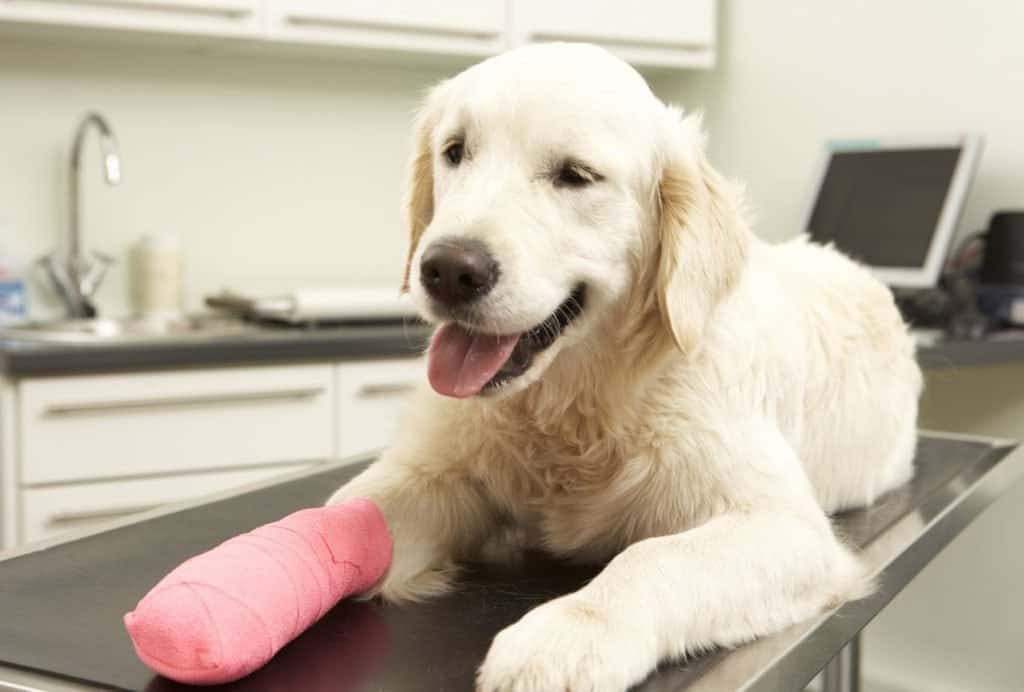 Charity Organizations
Maybe you unexpectedly lost your job at the same time your dog got sick. You're now stuck with thousands of dollars in vet bills which you can't afford.
The good news is that there are plenty of charity organizations dedicated to situations like this. Whether your dog needs cancer treatment, vet care, or needs to be spayed or neutered, there are charity organizations who can help you out.
If you're in a good financial position, why not send a few dollars to one of these organizations? Your money will be going to helping a dog or cat in need, and who doesn't love that?
Negotiate a Payment Plan with Your Vet
If you're struggling to figure out how to pay your vet bills, then you might be happy to know that you can probably find a solution directly with your vet!
Lots of vets offer payment plans. Most of the time, it will involve paying off the bills in monthly installments.
Next time you bring your dog in for his checkup, ask your vet about their payment plans. Even if your dog isn't sick right now, it'll ease your mind to know there's a plan in place if he ever does get sick.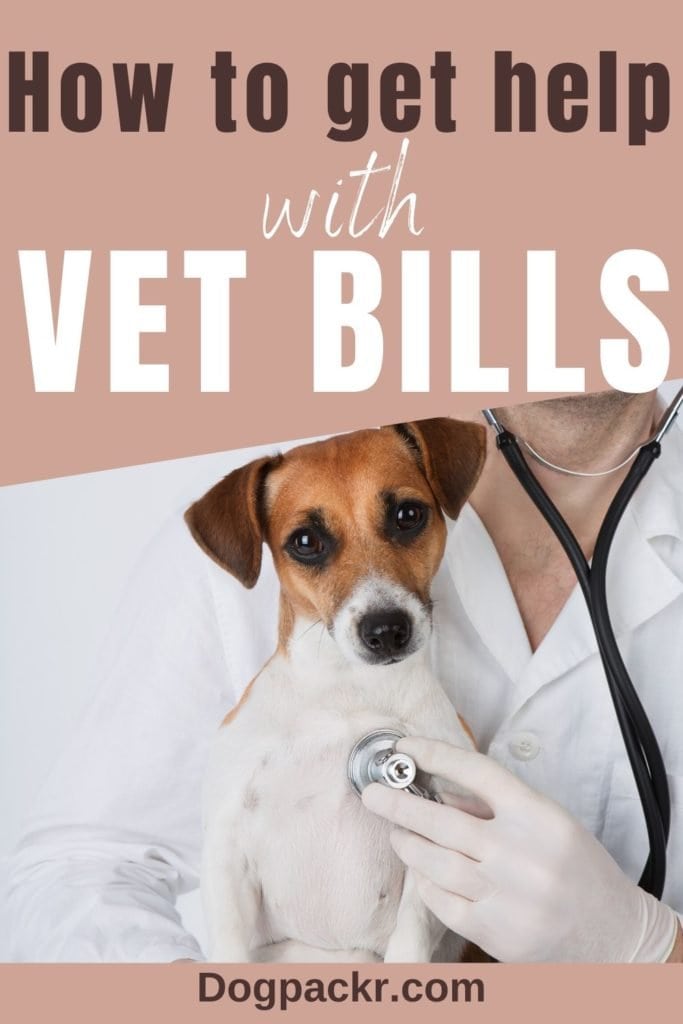 Find Quick Ways to Make Money, Like Dog Walking
Another solution for dealing with unexpected vet bills is by picking up some extra work.
There are lots of ways to earn a little extra cash to help with your bills. Throw a garage sale, sell some of your crafts, or start walking dogs in your neighborhood!
Lots of dog owners leave their dogs home alone during the day while they're at work. Hiring a dog walker will help the dog burn off excess energy. Plus, it's some money in your pocket that you can use to pay off your bills.
Ask Family or Friends
Lots of people struggle to ask for help. This is especially true for financial help. But if you're scrambling to find ways to pay off your vet bills, it might be a good idea to ask family and friends.
The nice thing about borrowing money from friends and family is that usually it's interest-free. It's also coming from someone you trust, instead of a heartless bank or loan company. It's likely that they'll also understand how much you love your dog and be willing to help in other ways too.
While asking for financial aid from your family members or friends might be hard, it's probably worth it. You might be surprised by their generosity!
Get Another Credit Card from Your Bank
Credit cards should always be used with caution. But if you're trying to find ways to pay off your vet bills, it might be a good idea to consider applying for a new ones.
Once you've paid off your new credit card, you can also keep it around to use for future emergencies. Before you go with this option though, consider how you'll pay the credit card off.
Credit card debt can seriously negatively impact your credit score, so it's important to be careful. However, in a pinch a new credit card might be exactly what you and your pup need. Just make sure to think ahead.
Personal Loan
A personal loan means borrowing a specific amount of money with an agreement to pay it off over time.
Before you can get a personal loan, however, you'll have to prove a few things to the lender. They'll likely ask for proof of income and your bank account.
You should also consider that you'll have to pay off interest on your loan too. Of course, in situations involving emergency bills you can't be too picky.
If you're prepared to pay off your loan plus the interest, then a personal loan could be a good option for you.
CareCredit or ScratchPay
CareCredit and ScratchPay are two services that offer financial aid for medical emergencies. This includes your dog's medical emergencies!
With CareCredit, you will receive a credit card to use for your vet bills. ScratchPay sets up payment plans, so you can the medical help needed and then pay it off.
These options are not highly recommended, however. The interest rate is likely pretty high, so you might end up paying these cards and plans off for longer than you'd like.
Conclusion
Unexpected vet bills can pay a real toll on both your emotions and your wallet!
The best way to prevent this strain is by being prepared in the first place. Get pet insurance, wellness plans, and set up an emergency savings account. That way, when medical issues come up, you'll already have a plan in place.
Even with plans like this set up, sometimes we need a little more help, though.
Asking friends, family or a charity organization, getting a loan, or applying for a new credit can help supplement the money you need.
Just remember to think about the future. Try to choose an option that you know you can pay off. This will prevent you from the stress of bad credit and heavy loans looming over you.
No matter what, know that there are options for you and your dog. Your dog's health is important, and there a plenty of resources that make sure he gets the very best care.